News | 9 min read
Ukrop's Dress Express remains innovative after two decades
April 8, 2013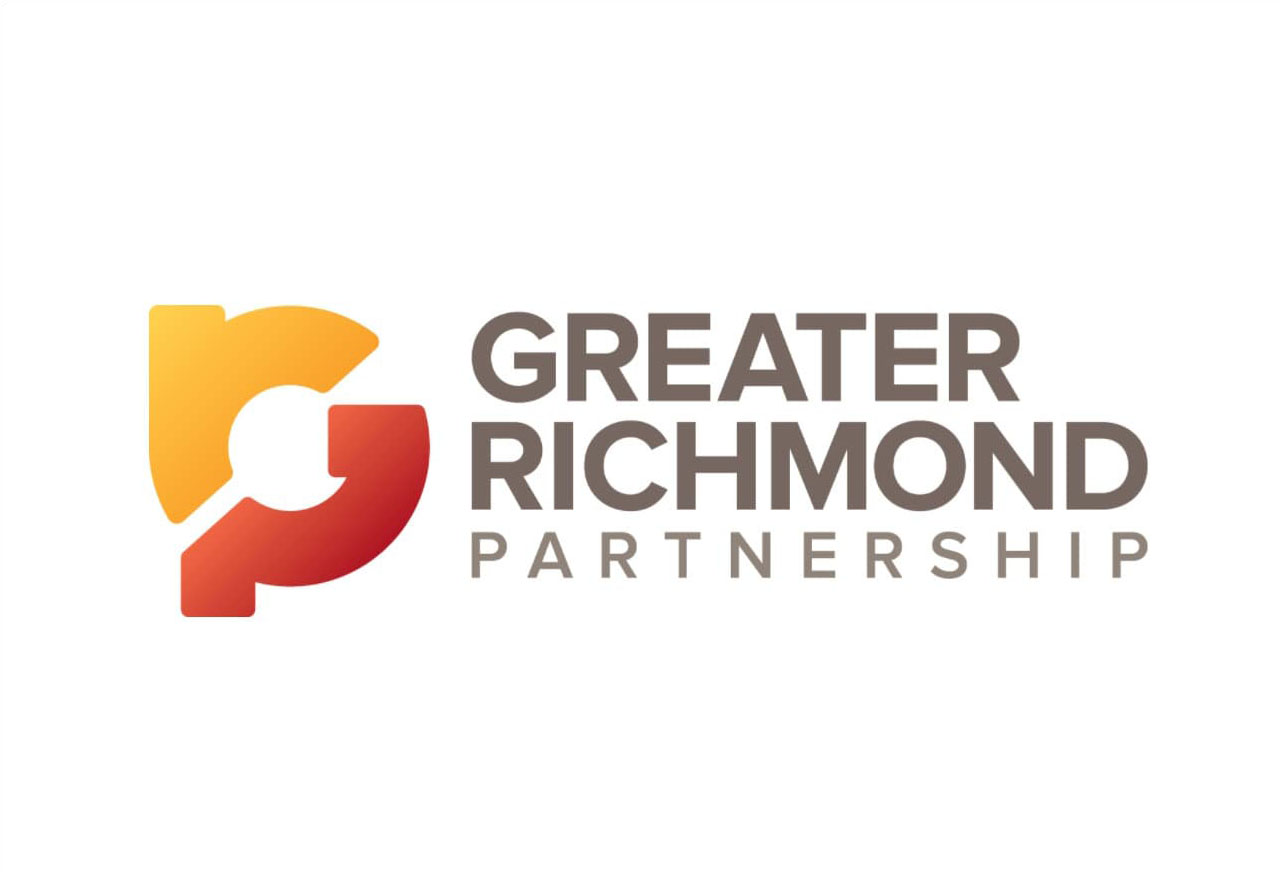 Ukrop's Dress Express isn't getting threadbare.
The Richmond-based corporate-apparel company is two decades old now, and it is still in a growth mode.
What started in 1993 as an operation to outfit the 4,000-plus employees of the former Ukrop's Super Markets chain, selling clothes at little more than cost, has grown into a significant player in a national industry.
Today, the Ukrop's grocery chain is no more, but the apparel company under that family name provides uniforms and more for more than a million of its customers' employees nationwide.
Among the clients added in 2012:
Hannaford supermarkets, based in Maine, with 26,000 employees in five states;
Schnuck Markets Inc., based in St. Louis, with 15,000 employees in five states;
Sweetbay Supermarket, based in Florida, with 15,000 employees;
Hess Corp., based in New York, with 10,000 employees in 16 states; and
Riverside Health System, based in Newport News, with 6,000 employees.
John Carrico, the company's president and CEO, said Dress Express now serves 18 of the top 75 grocery chains in the country. It also counts CarMax, Coca-Cola, Busch Gardens, convenience store chains, fast-food companies and health care operations among its clients.
Carrico said Dress Express is close to announcing a major new customer and may soon expand its supplier role with other big-name national retailers.
His goal for now, he said, is to keep the company growing at a pace of about 25 percent per year.
Carrico grew up in Martinsville in Southwest Virginia, where his family owned and operated the Lavender House restaurant for 20 years. That's where he had his first job as a teenager, washing dishes.
"I worked hard," he said, "but not as hard as my mom and dad worked."
Carrico was interested in business finances, and his family background in the restaurant business taught him the importance of marketing and customer service. He got his undergraduate degree in commerce at the University of Virginia.
Determined to avoid being stereotyped as a one-dimension accountant, he went to U.Va.'s Darden School of Business to earn an MBA in marketing.
In 1997, he was working at what was then Signet Bank when he got a call from James E. Ukrop, chairman of the grocery chain, about an idea he wanted to discuss.
"I figured Jim wanted to talk about the bank he was just starting in the Ukrop's grocery stores," Carrico recalled, referring to First Market Bank that the Ukrop family was starting up.
"But he said no, it was a different idea altogether."
James Ukrop and his brother, Robert S. Ukrop, now president and CEO of Henrico County-based Ukrop's Homestyle Foods, had considered selling the Dress Express operation but had decided instead to keep it and see if it could grow.
A friend of the Ukrops recommended Carrico as someone who could help.
Carrico consulted with the Ukrops in 1997. Early in the following year, he became Ukrop's Dress Express president and CEO.
The company was spun off as a separate entity, also owned by the Ukrops, with a few dozen small accounts outside the family-owned grocery chain, which accounted for 98 percent of sales.
Robert Ukrop said Carrico was the right person for the job.
"Jim and I have connections in the grocery industry," he said, "and all we had to do was get John in touch with people. He took it from there.
"He understands customer service," Robert Ukrop said, "and that's what we built our business on. He has a way of under-promising and over-delivering."
In 1998, Dress Express landed its first grocery chain customer other than the Ukrop's chain — a small Ohio-based supermarket outfit. The next year, Philadelphia-based Genuardi's, with 25,000 employees, came aboard. Genuardi's, later bought by Safeway, was the first major outside customer, Carrico said.
More grocery companies followed. Food City of Abingdon with 15,000 employees signed on in 2000. Two North Carolina-based chains — Lowes Foods with 15,000 employees and Harris Teeter with 25,000 — became clients in 2001 and 2002, respectively.
In 2002, Dress Express stopped operating at a loss, the company said, and sales grew 100 percent per year for the next three years.
By 2010, when the Ukrop's grocery chain was sold, Dress Express' outside business had grown to the point that the family grocery chain accounted for only 2 percent of the apparel company's sales.
As a privately held company, Dress Express doesn't release sales dollar figures, but Carrico said the first quarter of 2013 was the best in the company's history, with more than a million units sold.
The corporate apparel industry has bigger players.
For example, Cintas, which offers rentals and laundry services along with sales, says its uniforms are worn by 5 million workers.
Carrico likes to measure his company's success with customer loyalty. "We can count the clients we've lost on one hand," he said.
The key is addressing a customer's "pain points," he said. "You know — buttons fall off a shirt, or the shirts don't hold their color, or apron ties come off.
"We know about a lot of those things," Carrico explained, "because we started with a test lab of 4,000 associates."
The company has developed products that customers appreciate, he said — fabric that resists discoloration, shirts that keep workers dry, a cap bill that doesn't show fingerprints, a chef's shirt that keeps the double-breasted look without being too warm and a mesh-top hat that also helps a chef stay cool.
The company also sells other corporate-logo gear — items such as backpacks, tote bags, mugs, tumblers, pens, desk accessories, towels and umbrella covers.
Dress Express also takes pains to be reliable.
"We keep four months of inventory on hand," Carrico said. "We have to adjust to world events. If there's a tsunami in Japan, we may not be able to get some apparel for a long time. If there's a dock strike in Long Beach, it could lock down our products for a month."
Some cultural events have an impact, he said. "The Chinese New Year shut down production there for four weeks in February. We had to prepare in advance for that."
Paul Schnuck, a spokesman for Schnuck Markets in St. Louis, said his company chose Dress Express last year for reliability and quality.
"They have expertise in the right areas," Schnuck said. "The apparel they make appeals to our teammates, and it appeals to the shoppers in our stores."
Industry experts say that less than 5 percent of apparel sold in the U.S. is made in this country. Carrico said nearly all the apparel Dress Express sells is manufactured overseas.
He said the company explored the possibility of having U.S. factories supply more goods, but domestic apparel makers couldn't meet the company's needs.
"They would tell me, 'John, we can't produce on that scale.' There are not enough machines," Carrico said, "and the machinery is outdated."
He said that like all apparel importers, Dress Express is aware of past revelations of deplorable sweatshop conditions in other countries.
"We have vetted our manufacturers," he said. "We send teams of our own employees to China — boots on the ground. They'll spend three weeks at a time going mill to mill.
He said the teams understand that a mill can be "all prettied up" for a visit, but that the Dress Express teams include industry veterans able to spot such ruses.
As a second line of defense, Carrico said, Dress Express also depends on the watchdog agency WRAP — Worldwide Responsible Apparel Production.
The organization — with offices in Northern Virginia, Hong Kong and Bangladesh — monitors garment factories, sometimes making unannounced inspections. Mills that meet standards for working conditions, wages and other factors earn WRAP certification.
James Ukrop said Dress Express won't support a manufacturer that fails to meet the standards, "and our customers don't want to have their employees wearing clothes made in that kind of factory."
Dress Express has moved twice to accommodate its growth.
In 1998, it left its original location, a small walk-in shop in the Southlake business park in Chesterfield County, to occupy 5,000 square feet in a former pharmacy next to the chain's store at Stony Point Shopping Center off Huguenot Road.
By 2006, the company had maxed out at 13,000 square feet in the former drugstore and needed more space. It moved to its present digs, a 75,000-square-foot building at 5160 Commerce Road in a South Richmond industrial park, about half a mile south of the Philip Morris USA plant.
In addition to a warehouse that handles millions of units, the company has its offices and customer showrooms there, along with a workspace for smaller orders.
With the 2006 move, Dress Express ended its walk-in retail business. The company's 50 employees focus on its burgeoning distribution operation.
When the Ukrop family sold its grocery business to Dutch supermarket conglomerate Royal Ahold NV in 2010, Dress Express lost its original customer. Martin's Food Markets had a uniform supplier and did not switch to Dress Express.
But Dress Express was one of the remaining businesses bearing the family name. (Ukrop's Homestyle Foods, which makes prepared foods and baked goods that are sold at Martin's and other grocery chains, was created as a result of the supermarket sale.)
Carrico said he is glad to be part of the Ukrop legacy.
For instance, he is proud of the fact that in 2007 Dress Express joined a project aimed at educating new parents about sudden infant death syndrome.
The company designed a "onesie" that says on the front, "This Side Up" in English or Spanish, reminding parents that babies sleeping on their tummies have a five-times greater risk of SIDS.
Dress Express still custom-manufactures and distributes the baby outfits and in March delivered about 30,000 to a Florida nonprofit running a sudden infant death syndrome program, he said. The company donates 10 percent of all "This Side Up" sales to a nonprofit addressing the issue.
"I'm not a 'Ukropian' who started bagging groceries for the company when I was 15 years old," he said, chuckling, "but I have been here since 1998.
"This company and the people in this company believe in the Golden Rule," he said. "Sometimes, we do things behind the curtain that cost us a lot of money, but if it's the right way to do it, that's what we'll do."
Copyright Richmond Times-Dispatch. Used by permission.