News | 2 min read
White Oak Technology Park 100 & 300
January 22, 2014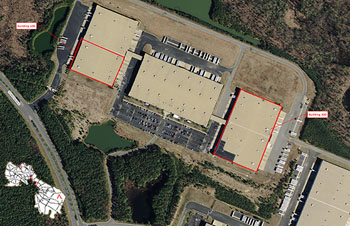 Address: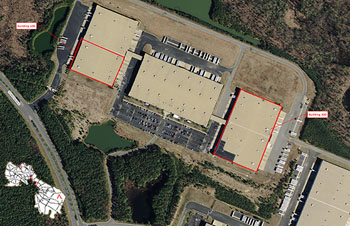 7001 Technology Boulevard
Sandston, VA 23150
Contact:
Gary McLaren
Executive Director, Henrico County Economic Development Authority
4300 E. Parham Road
Henrico, VA 23228
Phone: (804) 501-7654
More information is available at:
http://virginiascan.yesvirginia.org/propertySearch/PropertyDetails.aspx?propertyID=234134
Site Specification
Site Area (acres)
2,250.00
Largest Contiguous Parcel (acres)
1,100.00
Subdividable
Yes
Zoning
M-2, General Industrial
Utilities
Electric Provider
Dominion Virginia Power
Natural Gas Provider
City of Richmond
Water Provider
Henrico County
SewerProvider
Henrico County
Telecommunications Provider
Verizon
Broadband Speed Level
NA
Transportation
Interstate / Distance
I-295, / 1.0 miles
4-Lane arterial Highway / Distance
U.S. Route 60 / 1.0 miles
Commercial Airport / Distance
Richmond International Airport / 5.0 miles
General Aviation Airport / Distance
Richmond International Airport / 5.0 miles
Rail Provider
NA
Labor Statistics *
Total Population:
1,247,725
Total Civilian Labor Force:
650,772
Unemployment Rate:
5.37%
Prevailing Wage-Hour/Annual:
$23.80 / $49,495
Seaport Info
Port of Richmond
23 minutes / 19.4 miles
Port of Virginia (Newport News Marine Terminals)
1 hour 6 minutes / 70.9 miles
Port of Virginia (Norfolk International Terminals)
1 hour 16 minutes / 80.7 miles
Port of Virginia (APM Terminals Virginia)
1 hour 19 minutes / 83.2 miles
Port of Virginia (Inland Port Front Royal)
2 hour 10 minutes / 137.7 miles
Other Port of Entry Info
Richmond-Petersburg
9 minutes / 6.4 miles
Newport News
55 minutes / 59.4 miles
Norfolk
1 hour 19 minutes / 82.2 miles
Port of Washington – Dulles
2 hour 6 minutes / 120.9 miles
Comments
Electricity: Double circuit line. One substation on site and three in close proximity. Second on-site substation is being designed. Natural gas lines are along Memorial Drive and Technology Boulevard.
White Oak Technology Website
Strategically located within minutes of Richmond International Airport, Foreign Trade Zone #207, I-95 and the downtown Richmond business district. Technology Blvd. intersects with U.S. Route 60 and I-295 near I-64.
Dominion Virginia Power has qualified this site for data center projects. Click here for details.
Zoned appropriately to allow industrial uses including R&D and office/headquarters. All utilities (water, sewer, natural gas, electric power, and fiber optics) are in place with the excess capacity to support numerous industrial users well into the future. (10 mgd firm capacity, 6 mgd additional stored on site with room for expansion).
Class A, high tech manufacturing center. 760 acre fab site available. Two additional large sites of 140 and 94 acres.
* Population (2012) is based on the locality plus the extended labor market area. Labor force and unemployment rate (Nov 2013) are based on the locality plus the extended labor market area. Prevailing wage is 2nd quarter 2013 locality data. The extended labor market area is defined as the localities located within 25 miles of the border of the base locality.