News | 2 min read
Anton Paar USA breaks ground on U.S. headquarters
April 6, 2015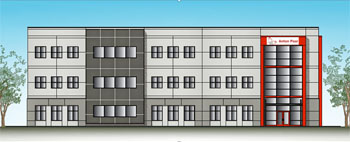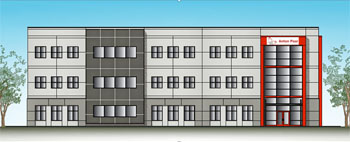 Anton Paar USA, headquartered in Ashland, Va., continues to see double digit sales growth and is budgeted to add 30 new jobs in 2015. Job opportunities exist in all three main areas of its business: Sales, Service, and Administration. Further details can be found online at www.anton-paar.com.
In addition to adding jobs to the local economy, the USA headquarters recently broke ground on a state of the art facility. The new "Building C" will be a 30,000 square feet, 3 storied building with parking for 70 vehicles. The addition allows more space than currently available in Anton Paar USA's two existing buildings combined and provides the company an opportunity to invest in resources dedicated to improving the customer experience. The main areas of business at Anton Paar USA will also benefit greatly from the increase in space. A lecture hall, training rooms, and a dedicated laboratory for demonstrations are key highlights of the plans. Building C is projected to open in early 2016.
Anton Paar develops, produces, and distributes highly accurate laboratory instruments and process measuring systems, and provides custom-tailored automation and robotic solutions. It is the world leader in the measurement of density, concentration and CO2, and in the field of rheometry. Anton Paar GmbH, the Austrian parent company, is owned by the charitable Santner Foundation.
###
Media Contact:
Reinhard Eberl, Executive Director The Americas
1 804 368-3600 Ext. 701