News | 9 min read
Cupron introduces new weapons in war on microbes
October 21, 2013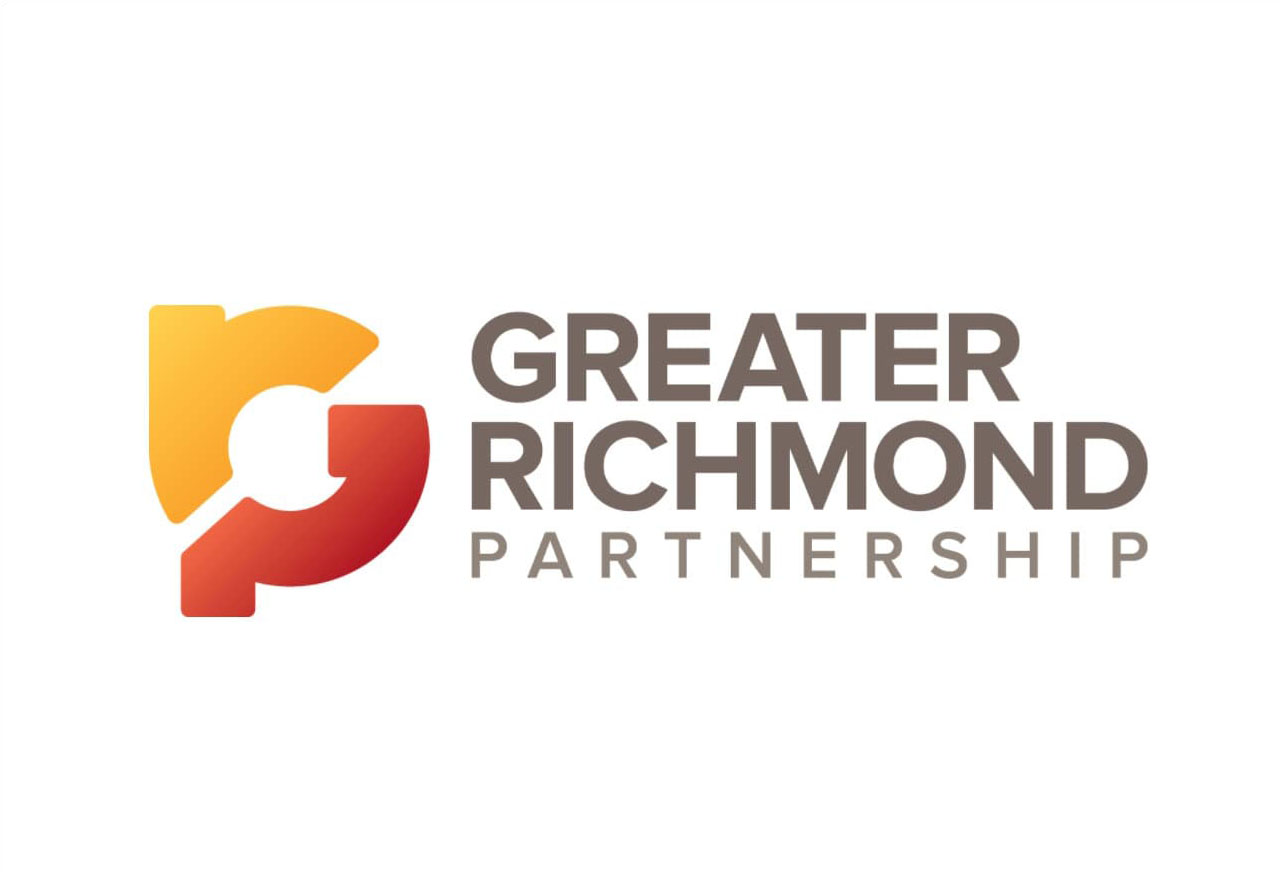 A new front in the war against microbes that cause everything from athlete's foot to life-threatening infections is about to be launched from a small office in downtown Richmond.
Cupron Inc., a technology company that was founded in Israel and that opened a U.S. office in Richmond in 2009, has developed its own weapon in that war — contained in boxes stacked up around the company's office in the Virginia BioTechnology Research Park.
That weapon is socks.
They might look like regular athletic socks, but these are not just ordinary socks.
Cupron's socks have been infused with particles of copper oxide, which has natural anti-microbial properties. The copper makes them highly resistant to the runaway microbial growth that in most cases simply makes socks stink, but which also can cause serious health problems.
The company first gained fame in 2010 when it supplied anti-microbial socks that were sent down a supply shaft to 33 Chilean miners who were trapped underground for 69 days.
Now, Cupron's technology is being used in different products, including several brands of sportswear and pillowcases.
The company is also moving more aggressively to bring its products into a wider marketplace that includes hard surfaces such as countertops, armed with Environmental Protection Agency-approved research showing that its material is highly effective in preventing the growth of microbes.
Cupron's major target right now is the health care market.
"We are starting in health care because that is where the most good can be done," said Jason Ellis, the company's general manager for medical products. "Once we have succeeded there, there are definitely applications in hospitality and transportation."
The company is promoting its socks as a way to inhibit the microbes that cause life-threatening infections in people with compromised immune systems, such as diabetes patients.
Studies show that diabetics are up to five times more susceptible to fungal infections than people without diabetes, and those infections can lead to serious health complications.
In conjunction with diabetes awareness month in November, Cupron is introducing its line of "Pro Therapy" copper-infused socks designed to prevent foot infections in diabetes patients.
"We're knee-deep in this right now," said Chris Andrews, the president of Cupron's Americas business.
"We are distributing the socks around the country to podiatrists and diabetes educators," he said. "They are putting them onto feet prior to us commercially launching."
"We are really excited about how things have developed," he said. "This diabetic sock launch is a big moment for the company."
More big developments are on the horizon for Cupron.
Within a few months, the company's technology will be put to the test in a full-scale hospital setting.
Sentara Healthcare is conducting clinical trials of Cupron's copper-infused materials at Sentara Norfolk General Hospital and at Sentara Leigh Hospital in Norfolk.
At Sentara Leigh Hospital, the technology will be tested in a new acute-care tower with 125 beds.
The study involves a lot more than socks, however.
Sentara will test how well Cupron's technology prevents the spread of microbes and infections when used in hospital gowns and bedding and in hard surfaces such as bathroom countertops.
As part of the construction on a new acute-care wing, Sentara installed more than 15,000 horizontal square feet of Cupron-enhanced hard surfaces in clinical and patient rooms.
"We are eager to see what sort of impact this will have," said Dr. Gene Burke, the executive medical director for clinical effectiveness at Sentara.
Health care-acquired infections, or HAIs, are infections that patients acquire during their time at a hospital or another health care facility.
Such infections are a huge problem in the health care industry.
The Centers for Disease Control and Prevention has estimated that nearly 1.8 million patients per year acquire infections while at a health facility to get treatment for another illness. Those HAIs cause up to 100,000 deaths, and $45 billion a year in additional health care costs.
The health care industry has studied numerous ways to prevent the growth and spread of microbes. Besides emphasizing hand washing and regular cleaning of hospital rooms, other techniques have included disinfectant "misting" of rooms and ultraviolet light exposure.
The problem with those techniques is that the disinfecting effects are temporary, Burke said.
"The advantage of these (Cupron) materials is that they are always there, and they are continuously active," Burke said. "That is the difference between this and anything that has been done before."
"As a clinician, I think this is extremely exciting," Burke said of the clinical testing, which is expected to take about a year.
If the research shows promising results, Cupron expects to see demand from other hospitals and health care providers.
Copper has been used since ancient times for sanitation.
In modern times, it has been known for a long time to help prevent the growth of bacteria and fungi and to promote healthy skin.
Even the company's name, Cupron, is derived from the abbreviation for copper, Cu, on the periodic table of elements.
Cupron's technical breakthrough has come from developing ways to integrate copper into a variety of materials while also preserving those materials' essential characteristics and functions, such as the softness and flexibility of clothing.
"The real value-added part — the real secret sauce — is figuring out how to take copper compounds and stabilize them in a polymer so that you can make a bunch of man-made materials," Andrews said.
"You can make fabrics," he said. "You can make tabletops. You can make skin creams, and you can make piping that prevents biofilms from growing in it."
Cupron has partnered with EOS Surfaces LLC, a Norfolk-based manufacturer of solid surfaces such as kitchen and commercial countertops, to manufacture the copper-infused surfaces for use in hospital rooms.
"We think we can have a very profound effect on the incidence of hospital-acquired infections," said Paul Rocheleau, Cupron's executive chairman.
Rocheleau has more than 25 years of experience with companies in the chemicals materials science industry, having worked for DuPont Co. and as the chief executive of the chemical company Albright & Wilson PLC. He also was the chief financial officer of formerly Richmond-based Albemarle Corp., and a managing partner at the Richmond investment advisory firm Cary Street Partners.
Cupron doesn't manufacture any of the end products such as clothing or surfaces itself, but the company partners with customers in a variety of industries to use its technology.
The potential size of the market for Cupron products is hard to nail down.
"The individual markets we are targeting, we believe are all significant," Rocheleau said.
The market for anti-microbial surfaces and materials in hospitals could be in the hundreds of millions of dollars, while the market for diabetic socks could be tens of millions of dollars, if not hundreds of millions, Rocheleau said.
Beyond that, the market for copper-infused materials in consumer sportswear such as socks, T-shirts and sandals is significant.
"We want to work with the large brands that consumers recognize," Rocheleau said.
Sportswear maker Reebok, for instance, is using Cupron technology in some of its apparel such as its CrossFit line of products.
Cupron was founded in Israel in 2000 by engineer and biochemist Jeffrey Gabbay, who developed the company's oxidized copper technology as a way to help alleviate his son's multiple allergies.
Cupron still has an office and staff in Israel, but the company opened its primary office in Richmond to help break into the U.S. market, and also because of an investment by Virginia Life Sciences Investments LLC, a venture capital group co-founded several years ago by Rocheleau.
With about $14 million in capital raised from investors, Virginia Life Sciences Investments looked for opportunities to invest in small Israeli companies with promising technologies. It has invested in eight companies including Cupron, Rocheleau said. He expects Cupron will maintain its Richmond office as it grows, but much of its material sourcing and manufacturing work is subcontracted to companies in different parts of the world.
"That is what most companies have to do these days in order to be competitive in the global economy," he said.
The Virginia BioTechnology Research Park has been a good location because of the Richmond area's proximity to Washington and the regulatory agencies such as the EPA that need to approve its products, Andrews said.
The company also has had tremendous support from the business community and state officials in Richmond, Andrews said.
Cupron has a staff of eight people at its local offices, including management, regulatory affairs and scientific research.
Andrews joined Cupron as its Americas president in 2010, with 20 years of experience working in management for U.S. and international manufacturing and technology companies such as Nanochemonics LLC and Screening International.
The scientific research staff at Cupron includes Vikram Kanmukhla, a chemist, and Alastair Monk, a microbiologist and the company's director of clinical and scientific affairs.
Their work in Cupron's laboratory includes studying how the company's technology can be used in different products, and testing its effectiveness in those products.
"Working with this kind of technology is very inspiring. You can effect everyone's life around you," Kanmukhla said.
Ellis, the company's general manager for medical products, joined the company this year after 20 years working in marketing, strategic planning and product development, including for health care distribution companies such as Hanover County-based Owens & Minor Inc. and McKesson.
"It's not often that you come across something that has the potential to both improve patient outcomes and lower the cost of health care," Ellis said. "I was just impressed with what Cupron was doing, and I wanted to be a part of it."
Copyright Richmond Times-Dispatch. Used by permission.