Blog | 1 min read
Greater Richmond-based PFG, CarMax rise in Fortune rankings
June 12, 2023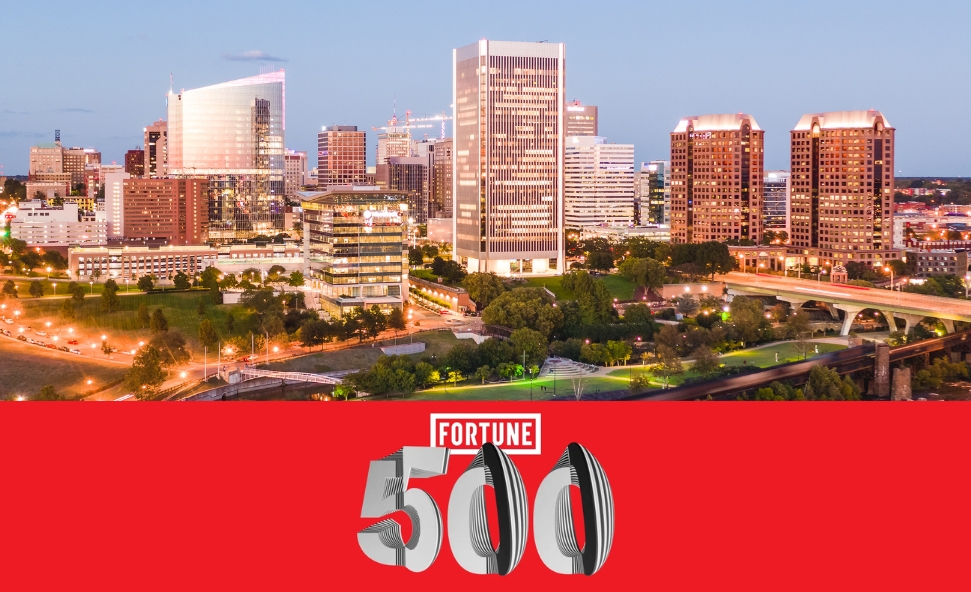 This year, 11 companies in Greater Richmond placed among the annual Fortune 1000 list. The region maintained its position with the same companies ranking in 2022. Fortune's company rankings are measured by gross revenue using core operations, discounted operations and consolidated subsidiaries.
Growth in the Richmond MSA
Performance Food Group led the local rankings at No. 91, up 21 places since last year. In 2021, the company successfully pivoted during COVID-19 and invested $80.2 million to build a 325,000 sq. ft. facility in Hanover County, creating 125 jobs. The facility's planned completion is summer 2023.
Next, CarMax ranked at No. 124, moving up 50 places since last year, the highest increase of the 11 companies. ARKO Corp., one of the largest convenience store operators in the United States, ranked at No. 460, moving up 38 slots since last year. Both Dominion Energy, at 242, and NewMarket, at 932, moved up by 15 places.
View the Richmond MSA's Fortune 1000 companies in the table below.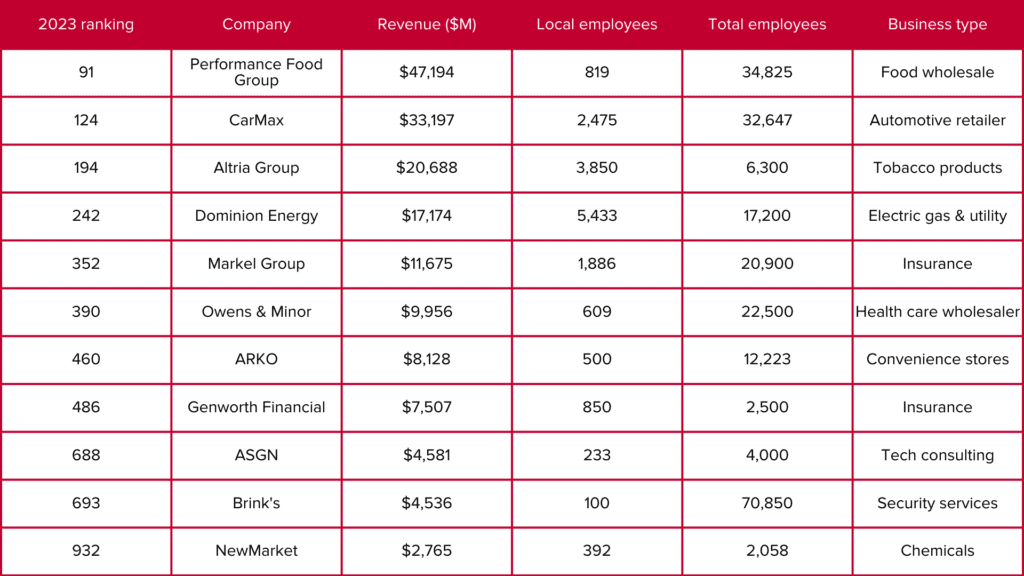 How Virginia stacks up
Overall, Virginia is home to 36 Fortune 1000 companies, increasing by two since last year. In comparison, other states such as Ohio and Florida either maintained their number of Fortune 1000 headquarters or have only added one.
View the comparison in the graph below.