News | 3 min read
Irish-based CameraMatics opens North American office in City of Richmond
October 15, 2019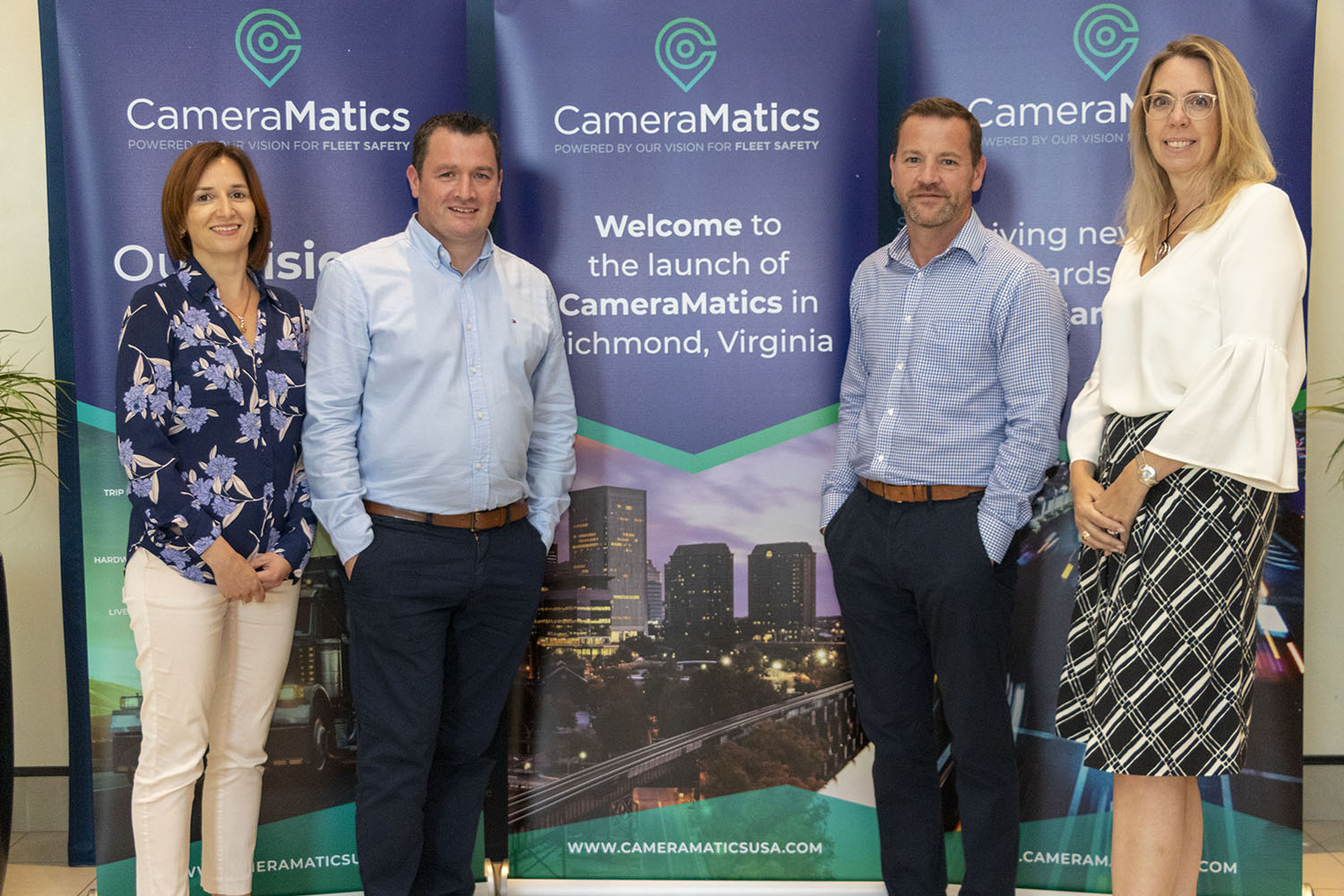 RICHMOND, VA – The Greater Richmond Partnership ("GRP") announces that CameraMatics LLC is opening its North American headquarters in the City of Richmond, Va. The Dublin-based technology firm produces equipment for fleet tracking and data gathering. The company plans to hire up to 100 employees with $25 million of capital investment over the next 5 years.
"The Richmond office will act as an integral part of the CameraMatics USA expansion – and Virginia will be the home of our North American headquarters where we will build out our team of key executives to deliver our vision for driver safety in the USA," said Simon Murray, CameraMatics co-founder. "The support and assistance from the Greater Richmond Partnership has been crucial to our decision."
CameraMatics LLC provides fleet intelligence and risk management systems. The company combines fleet telematics, fleet CCTV, driver safety and compliance solutions and apps. Formed in early 2016, the company quickly became the leading provider of vehicle cameras and tracking solutions to fleets in Ireland and has launched its range into the UK market.
"CameraMatics chose Richmond as its Northern American headquarters because it is strategically located on the eastern corridor of the USA close to our partners and our growing customer base," said Mervyn O'Callaghan, co-founder. "We see Richmond as the epicenter for talent, innovation and we are excited to be part of community that is open for business and connected."
In November 2018, Globaify site location consultant Mary Daniels contacted Antje Abshoff, Managing Director – Europe for Virginia Economic Development Partnership (VEDP), about CameraMatics opening a North American headquarters. Then while on a trade mission to Virginia in March, company representatives toured the Richmond Region as part of a familiarization presentation. Following the visit, GRP provided several pieces of data for CameraMatics to enter the U.S. market, including insight on the fleet, freight and manufacturing sectors. Tre Akins, Business Manager for the Business Investment unit at VEDP worked directly with GRP's Vice President of Global Investment Olga Molnar on the project.
"Innovation in the Richmond Region is receiving international recognition as evidenced by CameraMatics decision to locate here," said GRP President and CEO Lara L. Fritts, CEcD. "The area has a locational advantage that is natural for international companies to open a U.S. operation."
To start their process, CameraMatics will hire up to five employees while located at shared office space Venture X. The company is already searching for a larger facility in the region.
About the Greater Richmond Partnership
The Greater Richmond Partnership, Inc. (GRP) is the lead regional public-private economic development organization for the City of Richmond and counties of Chesterfield, Hanover and Henrico in Virginia. GRP recruits companies from all over the globe which provide employment opportunities and taxable capital investment for the community. For more information, visit www.grpva.com.
# # #