News | 10 min read
Mash Up: Defining RVA by The Way We Co-Create
November 25, 2013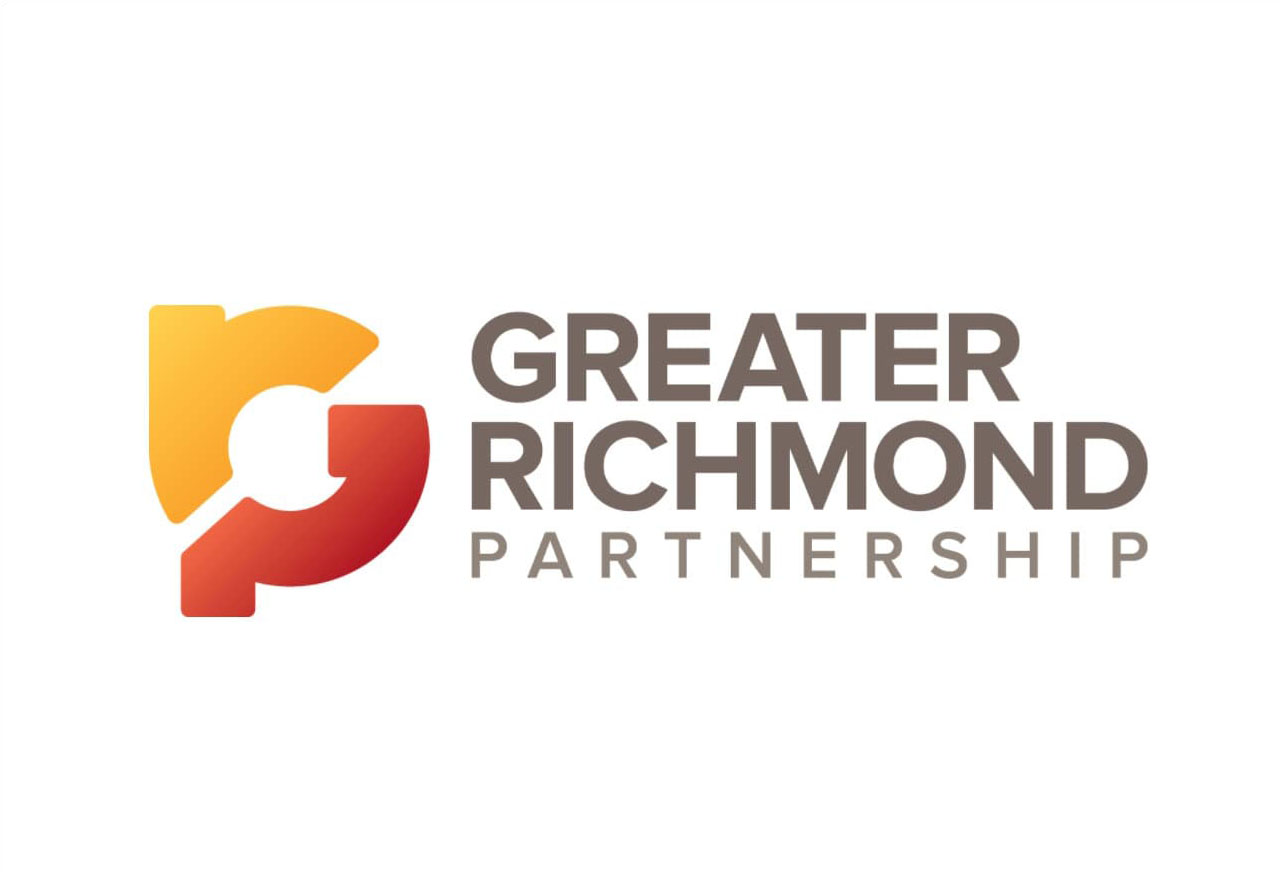 Two things became clear when putting together our stories of collaboration among Richmond's finest organizations. One, these mash-ups were so unplanned—natural, even—that people involved in them could barely recall how they started. At first glance, there's not even that much to the story.
"That's pretty much it."
"It just happened."
"That's basically the whole story."
"I'm not sure why we didn't think of doing it sooner."
Second, everyone wants to work with Hardywood.
"Hardywood is the nexus. Everyone wants to work with Hardywood, right?" says Stephen Robertson of Blanchard's Coffee Co., which has not done a pairing so far with Hardywood, although some coffee companies in town surely have, and he's worked alongside many of them.
"When two people with a good reputation get together and create something, you get this great synergy. It's endless possibilities."
And collaboration works for Hardywood, which has created barbeque sauces and frozen pops and coffee-flavored brews with Lamplighter Roasting Co. and Black Hand Coffee Co. in Richmond. Patrick Murtaugh, the brewery's brewmaster and co-founder, says that in addition to want- ing to pair up with a beer company, the site itself has come to serve as a meeting spot for people to not only gather to eat, drink, and play cornhole—but share ideas, too.
"That's what's amazing about Richmond. People are doing unique stuff and it just makes sense to collaborate," says Murtaugh. "It's a big family, and it's awesome to work together to elevate one another and Richmond as a whole."
"When two people with a good reputation get together and create something, you get this great synergy. It's endless possibilities."
We've profiled a few of the recent RVA mash-ups within these pages. Every person we spoke to led to yet another collaboration.
King of Pops & Goatcado: The Avocado Pop
There is a machine in Richmond that freezes pops super-fast—liquid to solid in 45 minutes flat. Like many others in town, Jarrett Evans had never seen one before.
Then one day, the Goatocado co-owner found himself at the King of Pops commissary at 3100 W. Clay St. with the bearded king himself, Paul Cassimus.
The two regularly bump into each other at farmers markets and gatherings around town. So Cassimus decided it was time to pair up and make something together: an avocado pop.
"I just kind of swung by one afternoon and we tinkered with the recipe for a bit," Evans recalls. "We threw it in the pop machine, which I'd never seen before and was really cool. That was pretty much it."
This summer's pop batch was split between an avocado with a hint of vanilla and a spicier variant with cayenne and nutmeg.
"I didn't know what the response was going to be," admits Cassimus, who introduced the five-cart King of Pops to RVA in June 2012. He and Goatocado both promoted the pop on their social media outlets. "It was surprising, the number of people who actually came up and asked about the avocado pop."
The two plan to pair up when the warm weather returns and do another avocado-y pop run. Until then, Cassimus says, he plans for his seasonal pops—pumpkin spice, cranberry for Thanksgiving, and eggnog for Christmas—to pull him through the winter months.
And then there are his more unofficial partnerships that he can promote as part of his catering business say, Patrón for a mojito pop, which he can do for private party needs.
Ed Trask & Hardywood for RVA Street Art
For the RVA Street Art Festival, which happened in mid- September, festival co-organizer and City Councilman, Jon Baliles, knew they had to do something special. He brought his need to fellow organizer John Mills of branding shop Release the Hounds. The pair spit-balled.
"We were talking about how to really get the community involved, and how to get brands involved that are influential and have become new-age icons of the cultural fabric of the city recently," says Mills. "And obviously two massive ones right now on the entrepreneur side are Hardywood and on the art side, Ed." Trask, that is, who was another of the festival's organizers.
The answer then became clear: "It was a Trask label for Hardywood, of course," Baliles says. Baliles went to Hardywood before he went to Trask. "We jumped at the opportunity," says Hardywood's Murtaugh. With a "Hell yeah" from Trask, the artist's work was given to Hardywood's graphic designer, where the increasingly iconic Singel label was overlaid. Within a week, the limited label had run on 2,000 deuce-deuces and was shipped to stores in the area, with proceeds going to the RVA Street Art Festival.
"It was serendipitous," Baliles recalls, "how one brand and one person who make things in Richmond came together to make something unique."
Hardywood & King of Pops: Blackberry Beer Pops
Brian Nelson and Patrick Murtaugh brought Paul Cassimus a few growlers of Hardywood's blackberry beer and had a request: Make a pop with it.
For Cassimus, it couldn't just be a blackberry-flavored frozen treat. It had to taste like the Hardywood beer, a Belgian-style white ale brewed with fresh Virginia blackberries.
The brewers hung out with the pop king for a couple hours to see what they could make. "I figured if we all like it, it'd be decent enough," says Cassimus, and it was. The blackberry beer-flavored pops sold at the Virginia Blackberry beer release in August.
"His pop flavors are all over the map, and blackberry being a natural pop ingredient just kind of worked," recalls Patrick Murtaugh, co-founder of Hardywood, who says there are likely many unknown and unplanned collaborations to come with King of Pops. Many of the brewery's beers—its raspberry stout, pumpkin ale, or Chocolate Heat—lend well to a pop flavor, Murtaugh notes. "If he wants to do it, we'd be up for collaborating again."
Sounds like a plan.
"Collaboration is one of my favorite things," Cassimus says. "It's just how I like to do business."
Estes & Hardywood Singel Beerb'Que Sauce
There is a picture on the Estes BarB'Que Facebook page that really says it all: a keg of Hardywood Singel with a tube running into a vat of barbeque sauce. After Josh Estes started his namesake 'que cart in July 2012, he knew he had to partner up with the city's chief brewery to create something special: the Estes Hardywood Singel Belgian BeerB'Que Sauce.
"Before I'd ever vended there, I was like, I've got to have sauce made with Hardywood beer," says the 25-year-old Estes. He picked Singel due to its popularity and year-round availability and rolled it out in March. "I gave it a couple of tries to get a feel for it. And the first time we vended there, we had it available."
Successful launch? "It was incredible. It was one of the best barbeque sauces I'd ever tasted," says Hardywood's Patrick Murtaugh. "Something about it is savory, and that flavor of the Singel comes through a little bit."
And the duo's collaboration only grew from there. Estes used a bottler in West Virginia to run about 500 bottles of Singel BeerBQue sauce and whips up smaller batches at his kitchen for specialty Hardywood releases. Together, Hardywood and Estes have created Blackberry Honey, Smoky Dopplebock Rachbier, RVA "IPApple" Butter, and Raspberry Stout Chipotle sauces, all with Hardywood brews.
No money exchanges hands; Hardywood gives Estes the beer required for the sauce, and Estes compensates with the sauce equivalent. The bottles sell for $7 at Hardywood and $8 at Estes' cart.
For Estes, life as a 'Que kingpin was "a hardcore right turn" from heading full force toward a medical career. Studying chemistry and biology at VCU, he was eating at a food cart on the downtown campus one day and realized it could be a viable source of income. With a family history of carpentry and smoked meats, Estes built a cart and started his company.
As for Hardywood and Estes, the collaboration didn't end at sauce. Estes had used his carpentry skills to build a street cart for Thai Cabin, which was no longer being used, so he sold it to Hardywood. It's now the brewery's "Singel Wide" trailer for pouring drafts during events.
RVA Coffee Stain & Blanchard's Coffee Co. Abandoning Art, Coffee
When Doug Orleski moved to Richmond in 2012, he engaged in a way anyone would appreciate: He near-immediately began making cartoons that show the silly side to the city. He posted them to his blog and called it RVA Coffee Stain.
His art began finding its way into Richmonders' Tumblr and Twitter feeds, and soon the Pennsylvania native began distributing his art in a more unique way: abandoning it in alleys, on sidewalks, and near scenic views of downtown, for people to find, keep, and enjoy.
Then Larkin Garbee, brainchild of co-working space 804RVA and consummate civic booster, pitched an idea to Blanchard's Coffee Co.'s Stephen Robertson.
"It was one of those random out-of-the-blue conversations where she was like, 'Hey, why aren't you guys giving Doug coffee when he drops off lost art?'" recalls Robertson, whose title is sales and market- ing director, although he plays a role in all aspects of the business and often serves as the face of the roaster wholesaler. "And we were like, 'That's a good question.'"
Less than two weeks later, Orleski and Robertson had paired up. Now, many of Orleski's art abandonments are paired with a small bag of Blanchard's coffee—a double win for the lucky soul who stumbles upon it.
"It happened so fast. It wasn't like some big scheme to work together. He reached out to me, and then in like a week and a half we had them out and up," says Orleski, who works at a digital marketing group in the Corrugated Box Building, just two blocks from the Blanchard's headquarters in Manchester. "My blog started with sketches of things that make Richmond a sweet place to live. It seemed natural to work with a company like Blanchard's. It made me wonder why I hadn't thought of this before."
Robertson also notes that coffee and art are both "experiences," and tangibles people want to share with others. Partnered together in an art abandonment, "you get a really cool experience out of something you didn't have to pay for, and you didn't really have to work for at all," he says. "That's the best thing that could happen in your day: free stuff."
Used by permission of Grid magazine.