News | 8 min read
New banking force arrives in town
March 23, 2015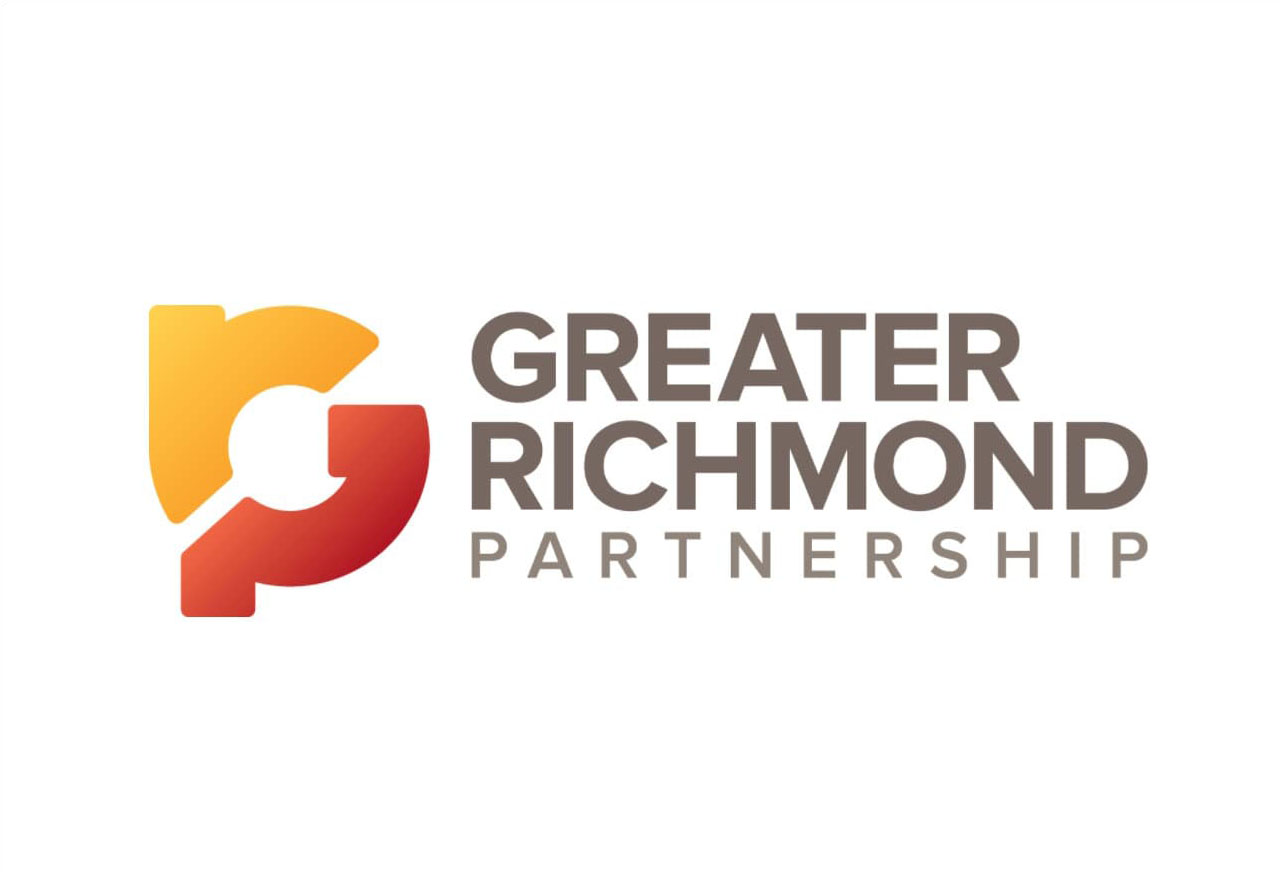 Homemade cookies delivered by a hometown banker who travels in a Volkswagen Beetle.
Cookies and Beetles are hallmarks of TowneBank, which rolled into the Richmond area with its Jan. 2 purchase of one of the oldest and largest community-based financial institutions in central Virginia.
Portsmouth-based TowneBank — one of the most successful bank startups in Virginia in more than a generation — is settling in here after buying Franklin Financial Corp., parent company of Franklin Federal Savings Bank, in a deal valued at $275 million.
Its fleet of seven Beetles will arrive in April, although one is here now and is being used to make concierge banking stops to customers across town.
"We use cookies as a gift; it's a little nicer than a coffee mug," said T. Patrick "Pat" Collins, president of TowneBank Richmond.
TowneBank will be a force in the Richmond market, whose deposit base is dominated by such out-of-state giants as Wells Fargo, BB&T, SunTrust and Bank of America, and its move here will help springboard the bank's ambition to become a regional player, banking experts say.
Kent Engelke, chief economic strategist and managing director of Capitol Securities Management Inc. in Henrico County, attributed much of the credit for TowneBank's success to G. Robert Aston Jr., the bank's founder, chairman and CEO.
Aston hired a talented staff, including Elizabeth A. Duke as chief operating officer from 2005 to 2008, who then became a governor of the Federal Reserve Bank.
Engelke said Duke and other talented staff helped TowneBank weather the country's financial crisis, while other banks struggled.
"Because of Towne's strong credit culture, it navigated successfully through 2008 and 2009, emerging as a consolidator by buying some competitors," Engelke said. "It was able to quickly raise more capital for expansion, while others floundered."
The State Corporation Commission's Bureau of Financial Institutions assesses banks for safety and soundness, not success, said E. Joseph Face Jr., banking commissioner.
"Nevertheless, it is certainly fair to say that Towne is among our most successful new banks," Face said.
TowneBank, with 28 branches mostly in the eastern part of the state, gained eight branches with its purchase of Henrico-based Franklin Federal and, more important, a foothold in the Richmond area.
Typically, a strong entity acquires a weak entity but, in this case, both banks were strong, well-run with ample capital levels and posting near-record profitability.
TowneBank had $4.98 billion in assets as of Dec. 31. With the Franklin acquisition, total assets for the combined companies, on a pro forma basis as of Sept. 30, were $6.07 billion.
It is the third-largest state-chartered bank based on deposit market share as of June 30, according to the most recent report from the Federal Deposit Insurance Corp.
By comparison, Richmond-based Union Bankshares Corp. — the largest state-chartered bank in Virginia with roots going back 98 years — had assets of $7.19 billion as of the same period.
TowneBank opened in April 1999 with three branches in Hampton Roads and achieved profitability in 11 months.
"Typically, it takes 30 to 36 months for a startup bank to become profitable," Engelke said. "The lifeblood of any organization is the ability to raise capital."
TowneBank is flush with capital combined with managerial expertise, he said. "Whoever thought in 1999 Towne would be one of the largest community banks in Virginia," Engelke said.
Aston, the founder, had no such aspirations. "We were confident we would do well, but we couldn't have imagined where we are today."
TowneBank has encountered at least one bump in the road. Its president, Will Sessoms, resigned from his position and board seat in December amid a conflict-of-interest investigation. Sessoms, mayor of Virginia Beach since 2009, left because of a new TowneBank corporate policy forbidding executives from holding elective office.
The Virginian-Pilot reported in November that Sessoms had cast dozens of votes affecting clients who together had borrowed at least $140 million from TowneBank. Sessoms has denied wrongdoing.
TowneBank had hoped to open its initial three branches — in Portsmouth, Virginia Beach and Chesapeake — with 400 shareholders for each branch. More than 1,000 people subscribed for each branch.
Most banks open with one branch, but TowneBank opened with three and 90 employees — bold by any stretch.
"We have wildly exceeded expectations," said Aston, adding how that initial success combined "with a little luck" has continued to build.
"Like everything in life, a lot of people help you along the way," he said.
Aston and three other organizing directors worked out a game plan for the bank in the garage of his home. By the time they went through the approval processes — 11 months — an additional 10 or so people had joined the venture, all working out of his garage.
He said they wanted to create an organization where they could spend the rest of their careers, a culture of service and giving back to the community.
"We never set out to build the biggest bank; we set out to build a community asset," Aston said. "We wanted to be the most respected, not necessarily the biggest."
With any company, it comes down to the quality of the people working for it, he said.
"We hire folks who are naturally inclined to be givers as opposed to takers. We are surrounded by people pleasers, people who are gratified by serving and helping others."
Hiring isn't always about filling a need. "We hire good people when they are available, not necessarily when we need them," Aston said.
Money is money, whether it is from TowneBank or another bank, Aston said. What differentiates TowneBank is the experience. "We want to give people a sense of belonging when they do business with us."
Engelke said the bank is sincere about going after business. "It's not a canned sales pitch when their bankers say they want your business," he said. "If Towne can replicate that (on a larger scale), it could become a dominant regional bank."
The bank reported its 15th consecutive year of record annual earnings for 2014 with net income of $42.17 million for the year, up from $41.76 million in 2013.
"We continued to grow throughout the recession when most of the big banks almost locked their doors, so they could focus on problem-solving," Aston said. "We had our share of customers who struggled, but it never reached a problem level."
Its deposit share in Hampton Roads reached a record level of 16.7 percent in 2014, elevating the bank to the No. 2 position among all banks serving the home market, second to Wells Fargo, TowneBank said. It had the largest market share, 53.44 percent with $510.8 million in deposits, in Portsmouth, where it is based, according to financial information firm SNL Financial in Charlottesville.
By comparison, the largest bank in the Richmond area is Wells Fargo, with 25.11 percent of the market by deposits.
TowneBank employs 1,370 people, including 96 in the Richmond area. The majority of its bankers here are former Franklin Federal employees. Its area headquarters is in the former Franklin Federal offices off Cox Road in western Henrico.
"What differentiates TowneBank is its core values and its culture of hiring people, empowering them to do the right thing every minute of the day and to use their best judgment," Collins said.
"We have a deep sense of trust in each other," he said.
Collins, 55, grew up in the Bon Air neighborhood of Richmond and started his banking career with United Virginia Bank in 1986. He worked for SunTrust Banks in Richmond and, most recently, with StellarOne (now part of Union Bankshares).
TowneBank bankers live, work and contribute to the communities they serve, Collins said. Decisions are made locally, not at the corporate level, he said.
The bank, a top corporate donor in communities where it does business, stresses the need to give back both in dollars and time volunteering, he said. "If the community is doing well, then our members (customers) and our people (employees) are doing well," Collins said.
TowneBank gives back 7 to 8 percent of earnings each year to support community causes, Aston said. It gave back $4 million in 2014 and a total of $30 million in its 16-year history. "We expect to do the same in Richmond," he said.
TowneBank had planned to establish a presence in the Richmond area, regardless of whether it was through an acquisition, Aston said. But the opportunity arose to acquire Franklin Federal, giving it a jump-start.
The expansion was driven by the success of TowneBank in Hampton Roads. The bank needed another area to spread its wings and continue to grow, Aston said. "We needed a new market that could fuel our growth for the next decade."
The bank had talked about expanding to Raleigh, N.C., but that is on the back burner, Aston said. The focus now is on the Richmond area and the established network in eastern parts of Virginia and North Carolina.
TowneBank can provide loans for some of the largest companies in the Richmond area, Collins said. But no business is too small, he said.
TowneBank is focused on relationship lending and depository banking, Collins said. It is not interested in having a bank on every corner.
"We are about building friendships and relationships; that is a key factor of our culture."
Copyright Richmond Times-Dispatch. Used by Permission.