News | 3 min read
Partnership unveils new CEO, branding
January 23, 2015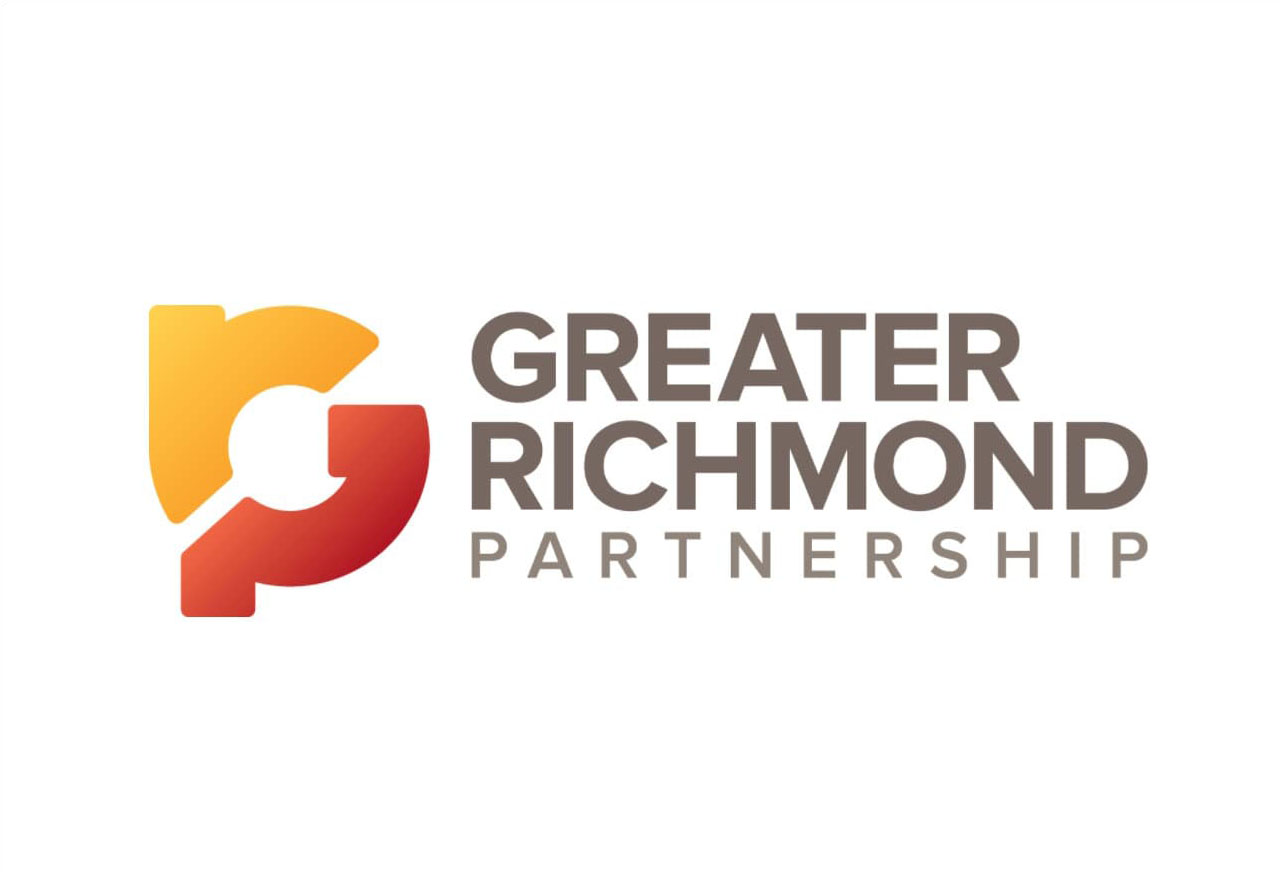 Matherly to succeed Wingfield as Economic Development head
RICHMOND, VA – The Board of Directors of the Greater Richmond Partnership, the regional economic development group serving the City of Richmond and counties of Chesterfield, Hanover and Henrico, proudly announces that Barry I. Matherly, current Senior Vice President, will become President/CEO of the group effective July 1, 2015.
"The Board of Directors would like to congratulate Mr. Matherly on his promotion to President/CEO," said Patricia O'Bannon, Henrico County Supervisor and Chair of the Partnership's Board. "The hiring committee performed a nation-wide search and interviewed candidates from several other states. In the end, the best candidate was already a part of the organization. Barry's track record speaks for itself as he's helped manage several large projects since coming on board three years ago."
Matherly succeeds Gregory H. Wingfield, founding president of the 20-year-old organization. Last October Wingfield announced his retirement effective June 30, 2015, which is the end of the Partnership's fiscal year.
"I'm grateful for the opportunity to lead the Partnership into its next 20 years," said Matherly. "Since joining the Partnership, I've had the opportunity to assist with several large announcements and increase our pipeline of potential projects. I look forward to working with our public and private sector to increase the prosperity in the region."
Matherly is a certified economic developer with over 20 years of leadership experience at the city, county, regional and university levels. Prior to joining the Partnership in 2012, he was the executive director of the Lincoln Economic Development Association in North Carolina and the Director of Economic Development for the communities of Goochland and Pulaski, Va. He also serves as the Vice Chair on the Board of Directors of the International Economic Development Council (IEDC).
Also announced is the Partnership's new branding, performed by PadillaCRT. The Partnership's last brand update occurred in 2004, with an emphasis to playing off of the 400th anniversary of the founding of the Richmond region.
"When we began considering an updated look for the Partnership, we called Mike Mulvihill and PadillaCRT, a longtime supporter and investor," said Wingfield. "After much review by our staff and Board, the professionals lead by Kelly O'Keefe surpassed our expectations."
Matherly, who served on the branding committee, adds, "this new look will slingshot us into the future with its energetic colors and design. I'm excited to have worked with PadillaCRT on this project, as a new era of the Partnership begins."
About the Partnership
The Greater Richmond Partnership, Inc. was launched in 1994 as a pioneering regional public-private initiative to serve as the regional economic development group for the City of Richmond and counties of Chesterfield, Hanover and Henrico. Over the course of 20 years, the 501(c)(3) non-profit organization has assisted more than 450 companies that have invested $10.7 billion in capital investment in the Richmond Region. For more information, please visit www.grpva.com.
# # #