News | 3 min read
Rolls-Royce supplier from the UK chooses the Richmond Region
July 18, 2017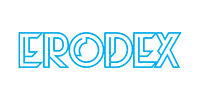 RICHMOND, VA – The Greater Richmond Partnership ("Partnership") announces that Erodex Ltd., a graphite products maker, has established an office and manufacturing center in Henrico County.
"We're very happy to call the Richmond Region home," said John Rolinson, Co-Director of Erodex. "Rolls-Royce Group announced that they were opening a new turbine blade facility in Virginia and Erodex were asked to support that as a result of our long term working relationship with them."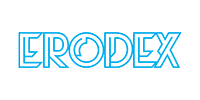 Erodex recently signed a five-year agreement with Rolls-Royce to supply goods to the Crosspointe campus in Prince George, Va. The company invested $2 million and hired four to quickly ramp up production for its client.
"This started off with us supplying graphite electrodes from the UK, however as their Virginia operation grew, we entered conversations about starting a tool room there so that we could offer the same fixture care and repair as well as inspection/trialling of tools in Virginia that we would do in the UK," said Rolinson.
In addition to its comprehensive range of Electrical Discharge Machining (EDM) consumables, Erodex has what is widely accepted as the very finest graphite machine shop in the UK. The stock levels of carbons and graphites, and of continuous wire for EDM electrode applications, support the company's position as market leader.
"It is always a pleasure to welcome a new company to Henrico County," said Patricia S. O'Bannon, Chair of the Henrico County Board of Supervisors. "The flex space offered at the Byrd Corporate Park provides a strategic location for Erodex to serve its key customer, Rolls-Royce, and to hire the highly-skilled labor it requires to manufacture its products."
"We're very happy to include Erodex and Pryor Marking Technology as Rolls-Royce suppliers in the Richmond Region, adding two new UK firms to the 41 already in the area." said Partnership CEO Barry Matherly. "International companies continue to grow our economy, with the Partnership successfully managing 20 new foreign direct investment projects during the last three years."
"We're so happy that Erodex is already expanding after just establishing themselves in Henrico in March of 2016," said Felicia Ainsa, Existing Business Manager for the Henrico Economic Development Authority. "They found an eager market for their services when they first got here and have since identified a new service line to further meet regional demand. This expansion roughly doubles their space and workforce."
Erodex occupies 2,500 square feet in the Byrd Corporate Center at 5727 S. Laburnum Ave. The Partnership worked with Jones Lang LaSalle brokers Jake Servinsky and Chris Avellana to complete the deal with Erodex.
About Erodex
Erodex (UK) Limited was founded in 1974 to provide a service for EDM consumables supply. Thanks to the excellence of its EDM graphites, the Duragraph range and the Poco range, the company very quickly became market leaders. The pursuit of new markets led to inroads into metallurgical; semi-conductor; mechanical; electrical and vacuum furnace applications for graphite. The Erodex machine shop has an unsurpassed reputation for producing EDM electrodes and other parts for aerospace, semi-conductor and sundry other industries. The acquisition of ECP and BWP has been successful in widening the scope of the company, and with the application of the Erodex philosophy of excellence, Erodex continues to provide class-leading quality and service across the group.
About the Partnership
The Greater Richmond Partnership, Inc. is the regional economic development organization for the City of Richmond and counties of Chesterfield, Hanover and Henrico. The Partnership impacts the Richmond Region by recruiting companies from all over the globe, which provide employment opportunities and taxable capital investment for our local community. For more information, please visit www.grpva.com.
# # #