News | 5 min read
The Big Turnaround, Greater Richmond Poised for Breakout Year
June 1, 2012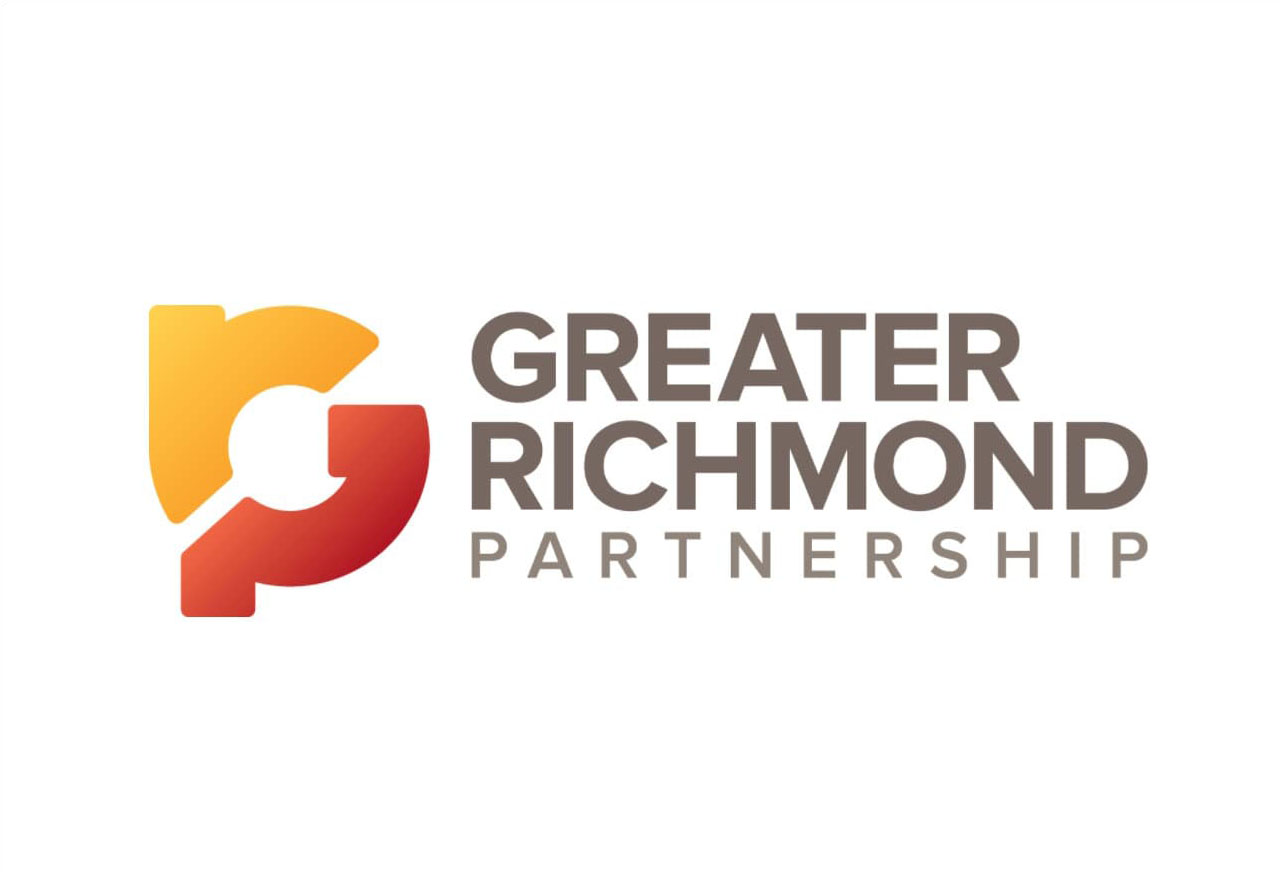 From his office on the eighth floor of Riverfront Plaza, Greg Wingfield can see bustling streets, buildings being revitalized, and an active riverfront below. He has perspective, and the ability to see the big picture.
Tonya Mallory, co-founder and CEO of Health Diagnostic Laboratory celebrates at the "Big Chomp" event, a celebration to mark the beginning of the destruction of BioTech 3 building in the Virginia BioTechnology Research Park to make room for a $68.5 million, two-phase expansion. The company is one of a growing list of local businesses planning to expand – and hire – in 2012.
Wingfield, CEO and President of the Greater Richmond Partnership, Inc., has been making the rounds of late, presenting to industry association groups and business leaders. His message is clear – and it may surprise you — 2012 will be a turnaround year for Greater Richmond.
"In the first three quarters of the fiscal year we saw $161.6 million in capital investment by companies new to the area and expansions by existing businesses have added another $74.5 million to that total," explains Wingfield. His organization, which is charged with growth the regional economy through the creation of new jobs and attracting new capital investment, is predicting a revival.
"On the business attraction side, our prospect activity is up and overall the size of the projects in our pipeline is growing. Our clients today have more confidence to invest and favorable interest rates certainly influence those decisions." Wingfield reports more than 130 new active prospects and more than 40 visits to the region this fiscal year by companies considering Greater Richmond as a business location.
"The phone is ringing a lot more this year," smiles Wingfield. "And we've got a lot to talk about and a great product to sell." He points out that Richmond was ranked as the third "Best Large-City in the Country for Job Creation" and it was named one of the top "Best Cities for Business" among 102 metro areas by Wall Street Journal's MarketWatch.com. These impressive awards, he adds, come on the heels of a hefty round of props received in 2011 by Forbes.com when the region was ranked as one the nation's "50 best places for business and careers," one of the top 10 of the "50 Best Cities for Working Mothers," and one of the "20 Happiest Cities for Young Professionals in America." These third party endorsements are bolstering the region's reputation, supporting the business case for companies relocating and making expansion decisions in Greater Richmond.
And there's growing momentum right here at home as well. Existing businesses are reporting increased sales and plans for growth. Based on face-to-face interviews with more than 600 businesses over the past 10 months, roughly 30% have plans to expand and add staff. This, coupled with the strong sales forecasts shared by interviewed firms, bodes well for the local economy.
Wingfield adds, "We're seeing some very positive signs in the real estate market. Both the industrial and office markets vacancy rates are falling and quoted rental rates are up. That's been a pretty consistent trend since mid-2010." Wingfield notes that the residential real estate market is improving as well, sales are up and prices are starting to stabilize.
On the labor market front he points out that Richmond's unemployment rate, which peaked in February 2010 at 8.5% is now just 6.2%. "We still have a ways to go before we recover all the jobs lost during this recession, but the region has now experienced seven consecutive quarters of year over year job growth," adds Wingfield.
Helping to power this growth are initiatives like Business First Greater Richmond, a regional business retention and expansion program managed by Sara Dunningan, senior vice president at Greater Richmond Partnership.
"Between July 1, 2011 and April 30, 2012, Business First program volunteers and economic development professionals have reached out to business leaders at nearly 600 companies that represent nearly 26,000 jobs in Greater Richmond," says Dunnigan. In addition to expansion plans and additional jobs, she points to real estate indicators which are showing that more than 60% of these businesses are using more than 90% of space facility, indicating that they will likely need new real estate should they continue to expand.
One expanding company, Health Diagnostic Laboratory, is growing at an average rate of approximately 5% per week and is currently in the midst of a $68.5 million, two-phase expansion project in the City of Richmond. "When launching Health Diagnostic Laboratory two years ago, we did our homework and picked Greater Richmond as the ideal location to grow our business," says Tonya Mallory, co-founder and CEO of the growing business based in the Virginia BioTechnology Research Park. "Our advanced lab is an example of the type of innovation and job creation that is the backbone of our region. Our ability to grow our business is enhanced by the area's highly-trained workforce, good business climate, and resources to help entrepreneurs succeed in creating successful companies and high-paying jobs."
While lingering concerns over the global economy still exist, including oil prices and the recession in Europe, Greater Richmond has several reasons to feel confident about the future. Among the standouts are recent announcements from globally recognized companies like Amazon who is building a new distribution center in the region, investing more than $85 million. Wingfield also cites Rolls Royce and its investment in Prince George to the south. "These types of projects have the potential to be transformational. Beyond the jobs and the capital investment they also demonstrate to other companies the confidence these firms have in the business environment here." It also adds some big names to the already impressive lineup of companies now calling the region home.
Used by permission of Grid magazine