News | 7 min read
Top 50: Companies saw big gains, others had cuts
May 18, 2015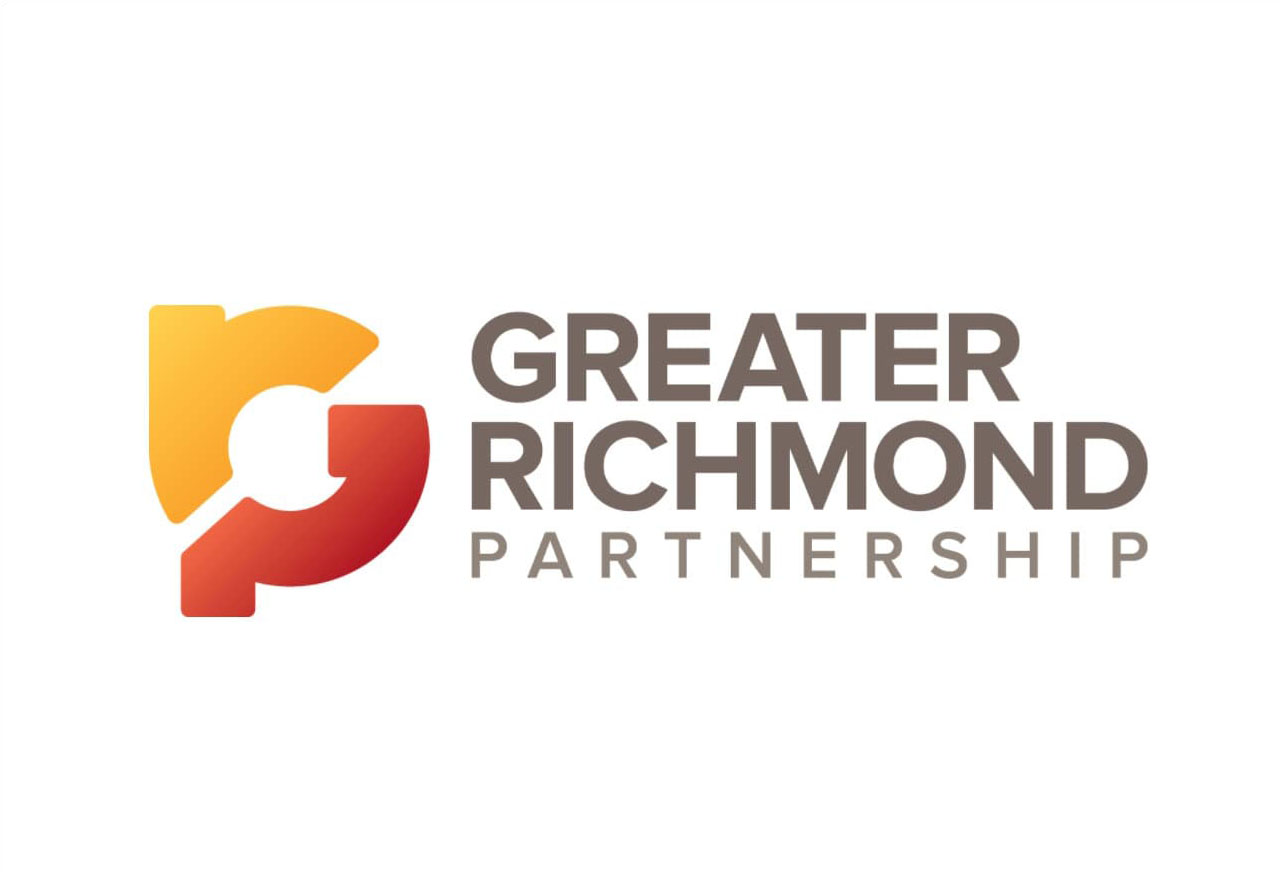 The big stayed big.
The 10 companies at the top of the Richmond Times-Dispatch's annual Top 50 list of the region's largest private employers are the same 10 — in the same order — as a year ago.
No. 1 is still Capital One Financial Corp. with 11,491 full-time equivalent employees, or FTEs, up 182 FTEs from a year ago.
Gaining sharply but still second is VCU Health System with 9,054 FTEs after adding 563 employees since the previous survey was done.
Other companies saw big gains — and cuts — in the number of full-time equivalent workers.
Only one company from last year's list of 50 isn't on the 2015 one. The Home Depot Inc., ranked 23rd in 2014, is out because the retailer opted not to participate this year.
The newcomer is BH Media Group, the Berkshire Hathaway subsidiary that owns the Richmond Times-Dispatch and other suburban publications. It came in at No. 48.
Of the Top 50 companies, 31 businesses added jobs, while 15 cut their workforces and four remained the same. Last year, 30 companies added jobs, 14 cut jobs, four held steady and two were new to the list.
Christine Chmura, CEO and chief economist at Chmura Economics & Analytics, said modest growth in the economy during 2014 probably contributed to the unchanged ranking of the top 10 firms on the list.
"It's not surprising that VCU Health System saw a sharp rise in employment last year," Chmura said. "That industry continues to expand across the nation, driven in part by the aging population."
She said the fact that 60 percent of the top 50 firms expanded in 2014 "points to a favorable mix of firms in Richmond. If a similar ranking were created in the defense-intensive Northern Virginia region, we'd probably see a much different trend because of all the cutbacks in defense contracts."
One local company that saw a 19 percent drop in employment was the embattled Health Diagnostic Laboratory Inc., which had rapidly grown since it was founded in 2008.
The blood-testing company chopped 134 FTEs positions in 2014, dropping from 36th on the list to 49th this year. More cuts came last month.
University of Richmond finance professor Tom Arnold, who has analyzed the Top 50 list the past two years, said the strength of companies in the health care industry is a salient trend as the Affordable Care Act has become a reality — and is now being challenged in the U.S. Supreme Court.
"VCU, HCA and Bon Secours all had significant workforce increases and stayed near the top of the list," Arnold said.
HCA Virginia, with six area hospitals and other facilities, added 274 FTEs, while Bon Secours, with four Richmond-area hospitals and other facilities, added 206 FTEs.
Arnold noted that the exception, Health Diagnostic Laboratory, involved "a special set of circumstances."
HDL cut 30 local jobs in April, just as it reached a $47 million settlement with the U.S. Department of Justice over an investigation that focused on its past business practices. If those cuts had come before Jan. 1, HDL would have dropped out of the Top 50.
The list also reflects the strength of the financial industry — not only Capital One's status as the area's top employer, but also the presence of other financial firms, Arnold said.
SunTrust remained seventh on the list despite cutting 422 FTEs, or 9.5 percent of its workforce. The banking company still has more than 4,000 employees.
Wells Fargo is 11th on the list with 2,912 FTEs, up 146 from a year ago. Bank of America's workforce stayed at 2,500.
Henrico County-based insurance giant Genworth Financial, which reported a massive net loss last year as it faces challenges in its long-term care insurance division, added 87 FTEs in the past year, or nearly 7 percent.
But Genworth said in February it plans to restructure its business and cut costs, which will include some job reductions, though the extent of the cuts is not known. The multistep restructuring plan is intended to save the company more than $100 million, pre-tax, over the next two years.
Union Bankshares, which has grown to become the state's largest community bank, saw its local FTE numbers jump 13.5 percent by adding 79 jobs.
Virginia Credit Union, at the top of the Nearly Top 50 list, also is growing. It added 26 FTEs for a total of 550.
"Overall, that's a strong sector of the economy," Arnold said.
Grocery companies didn't show significant workforce growth in 2014, Arnold noted.
"I was a little surprised," he said. "Food Lion was minus 20 jobs, Kroger minus 38. I thought they would've ramped up with competition increasing," he said. "Aldi has opened its first stores in the area. Wegmans is coming next year. Maybe next year's survey will be the one for groceries adding employees."
Retail giant Walmart, fifth on the list, is an exception — adding 175 FTEs for a total of 5,526. "But I don't think of Walmart's Supercenters as groceries," Arnold said. "More like strip malls under one roof."
In recent months, Walmart has been adding more employees by opening its smaller Neighborhood Market grocery-only format. Two are opened, and more are planned for the region.
The possibility of a merger of the European parent companies of Food Lion and Martin's Food Markets could complicate the local employment picture, too, Arnold said.
"A merger might be a way for those companies to respond to the increasing competition," he said.
Food Lion, with 47 Richmond-area stores, is eighth on the Top 50 list. Martin's, with 23 area stores, did not participate in the survey.
Arnold said companies that supply grocery stores may be among the biggest gainers in the coming years.
Grocery distributor Supervalu, 28th on the list, added 101 FTEs at its warehouse in Hanover County and other local operations in 2014.
Ukrop's Homestyle Foods, which is on the Nearly Top 50, had 408 full-time equivalent employees, down 40 from a year earlier. The company supplies baked goods and prepared foods to grocers.
"They just announced they're selling more of their products to Kroger," Arnold said. "And they could become a supplier for Wegmans. Ukrop's could be poised for major growth."
Other area businesses are growing.
Sabra Dipping Co., with its Chesterfield County hummus plant, added 91 jobs. Henrico-based Elephant Insurance added 35 FTEs.
Both companies, which are on the Nearly Top 50 list, have been growing rapidly in recent years.
"It's good to see that local operations seem to be growing and healthy," Arnold said.
Among the big gainers was aerospace and defense firm General Dynamics, which added 300 FTEs mostly to its call center in Chester.
Home-improvement retailer Lowe's added 292 FTEs to bring its total to 1,356. Arnold said the increase is likely a reflection of the improving housing market.
United Parcel Service has 2,426 full-time equivalent jobs after adding 191.
McKesson Medical-Surgical Inc. added 10 percent more workers in the past year. It has 660 FTEs, but plans to add more workers.
The distributor of medical and surgical supplies and pharmaceuticals plans to add 225 jobs over the next couple of years.
It also should be relocating its divisional headquarters this summer by taking 168,500 square feet of space in the Deep Run III building off Mayland Drive in Henrico. Its current headquarters is about 4 miles away near Staples Mill and Parham roads.
Fifteen companies reduced their workforces last year.
Among the biggest cuts came at packaging giant MeadWestvaco Corp., which trimmed 16.8 percent, or 148 FTEs, from its local workforce.
MeadWestvaco, based in downtown Richmond and one of the region's six Fortune 500 companies, has plans to merge with its biggest U.S. rival, the Norcross, Ga.-based Rock-Tenn Co. That deal should be completed by the end of the second quarter.
Law firm Hunton & Williams reduced its local workforce again in the past year — down 26 FTEs, or 4.2 percent. It had 591 FTEs this year, down from 641 two years ago.
Copyright Richmond Times-Dispatch. Used by Permission.