News | 9 min read
UnBoundRVA is 'giving hope' to entrepreneurs
June 29, 2015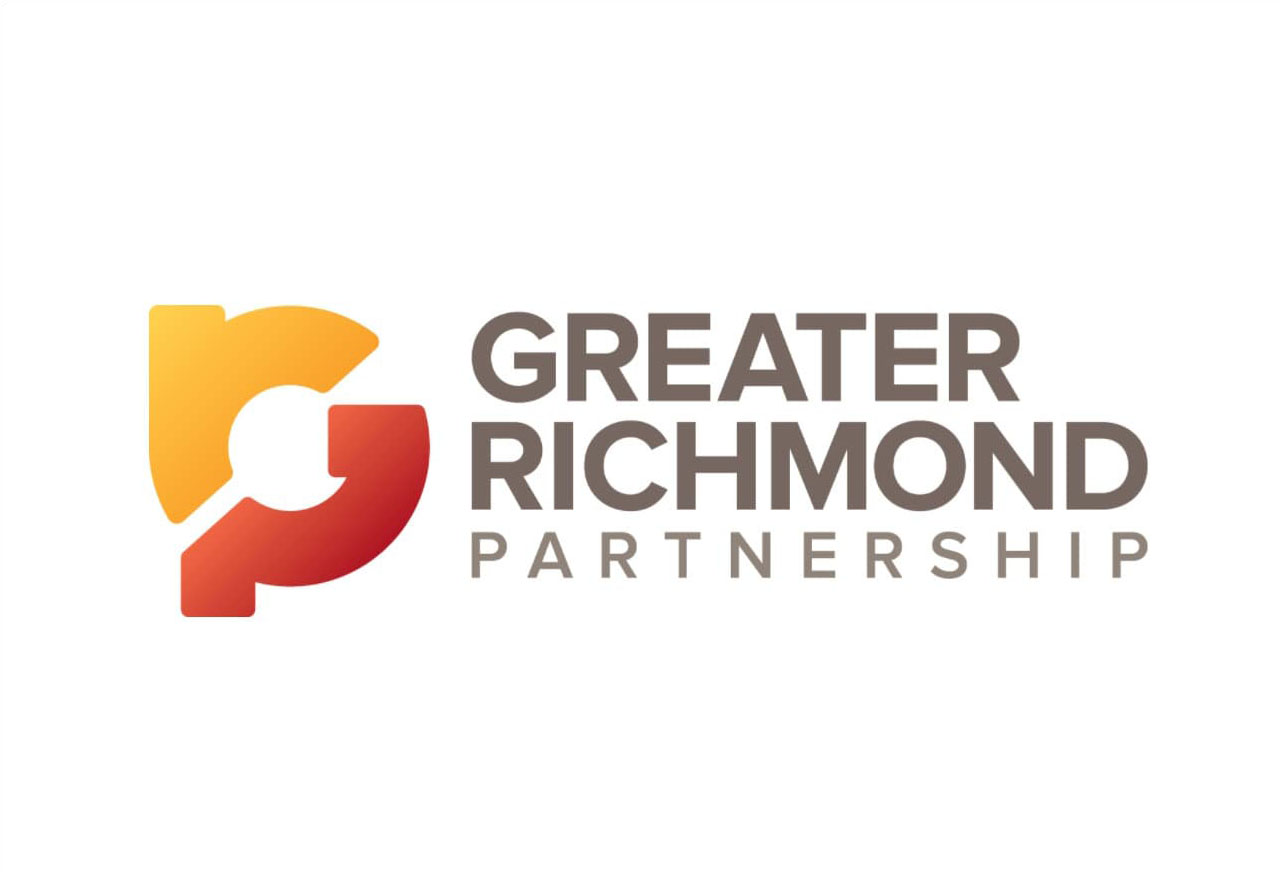 Richard Luck and Sarah Mullens came up with an ambitious business idea after teaching high school math for a year in the inner city of Charlotte, N.C.
They figured if they could provide resources, mentorship and business connections, they could help unlock the potential of economically challenged people.
They took that concept and founded UnBoundRVA in 2013.
The nonprofit selects high-potential candidates by referral through community organizations, such as Blue Sky, which funds camping trips for children from low-income households, and CARITAS, which helps the homeless.
UnBoundRVA guides future entrepreneurs for one year through the process of starting their own business.
Together, they meet twice a week at night to establish a business plan and work with partnering companies to flesh out marketing, legal and accounting help.
UnBoundRVA raises money to put up as collateral for $20,000 loans to the entrepreneurs by Village Bank. The bank loosens its background and credit requirements to support the startups.
"A lot of the people have criminal histories, or lack of education, or past addiction issues, so for that reason, it's hard for them to get a loan or find a job that matches their capabilities," Luck said.
UnBoundRVA is helping with Richmond's rapidly growing entrepreneurial ecosystem.
Business incubators, including Lighthouse Labs and 80amps, have opened in recent years, providing office space, mentorship and funding to startups. Other programs, such as the Greater Richmond Gate, have been created to help train entrepreneurs.
Gather and 804RVA offer shared office space, while venture capitalist groups, such as New Richmond Ventures and New Dominion Angels, supply investors for entrepreneurs.
"The incubators and accelerators fill that need. They help the founders to develop next steps, develop the business model, connect with customers, and also in resources, funding and connections in key networks," said Jay Markiewicz, executive director of entrepreneurship programs at VCU's School of Business.
"What's really cool about UnBoundRVA is they're focusing on people who probably would not have the opportunity to get resources or the tools to start their business, and that's what makes it special, because they're giving hope."
In April 2014, five candidates were chosen out of a 12-person trial period.
Luck and Mullens plan to double the amount of entrepreneurs for next year's class. Twenty-two candidates start the program's trial period Tuesday, and eight to 10 will be chosen in August to start businesses.
Four candidates graduated Thursday as UnBoundRVA's first class of entrepreneurs. The fifth candidate had to leave the program — the state of Alabama had a lien on any bank accounts he created because of unpaid child support, so he could not secure a loan to start a catering business.
Carolyn Loftin makes custom gift baskets for individual and corporate clients through her startup, The Crafty Peacock. The company started in December in the midst of the holiday season.
"Christmas was great. I went from three baskets to 19 orders in a day," she said.
The most fruitful client for Loftin is Sheltering Arms, the rehabilitation center operating at Bon Secours Memorial Regional Medical Center in Mechanicsville. She has a contract to make a welcome basket for every admitted patient.
The 32-year-old said she always wanted to start a business, because she wanted to ensure her values of Southern hospitality aligned with her place of work and were transferred to customers.
"I have a vision of customer excellence regardless of what day you had before you came to work or what's going through your mind at work. You have to show this common courtesy to everyone you're working with."
The Crafty Peacock currently is a part-time effort that Loftin runs in her home. She said it keeps costs down and gives her flexibility to spend time with her children. When she is not home, Loftin works for Urban Hope, a Church Hill-based nonprofit that specializes in finding affordable low-income housing.
But she considers working two jobs and supporting her family less hectic than her life before joining the UnBoundRVA program.
"Before that I was working two jobs, and going to school, and kids, and the PTA. … It was crazy; there were a lot of times where I'd be … in tears because my kids made me feel bad, saying, 'You have to leave again?' "
As with the other entrepreneurs, Loftin is focused on giving back to the community. In the future, she said, she wants The Crafty Peacock to outsource basket-making jobs to single mothers who need to work from home, while still adding her personal touch to the product.
John Eshler's business plan stemmed from a crucial turnaround early in his life.
"I had a lot of trouble with alcohol. Coffee replaced it a lot of those times — coming to coffee shops to talk about stuff, it was always at meetings, so I really sort of fell in love with coffee."
Now Eshler, 32, is poised to open Ground Up Coffee, which will be a drive-thru coffee hut at 7803 Midlothian Turnpike, near the 60 West Shopping Center in Chesterfield County.
He recently signed a letter of intent for the property and is waiting on approval and paperwork to go through before launching in late fall or early winter. In the meantime, Eshler works full time in maintenance at The Towers assisted-living facility.
Ground Up will serve Blanchard's Coffee, a Richmond-based roasting company.
Drive-thru coffee huts are more popular in the West and Midwest, especially Seattle and Oregon.
Eshler, who originally wanted to open a street stand, decided to get ahead of the coffee hut trend in Richmond and hopes it catches on.
Luck said Eshler is poised to generate sales of $30,000 to $40,000 annually beginning in 2016, almost triple his salary before joining UnBoundRVA.
"I've definitely always wanted to own my own business, but I didn't always think it was possible," Eshler said.
"Three years ago, my life was a mess; I couldn't hold a job. So since then, a lot of things have come together."
Watson's Windows & Exteriors
Raheim Watson's window-cleaning and power-washing business launched in September.
The 36-year-old washes houses and apartments three days a week and works a security job the other four days.
He uses telescopic poles and brushes that filter water before it hits the building, leaving less streaks than unfiltered water.
Business was better than expected, but still slow through the winter as the company started out, he said. He is transitioning toward working full time at his business as more clients request his services.
"That's kind of why I'm transitioning to full time with Watson's W&E, because business is picking up. I almost got sick from always working and not taking care of myself, but that's my dream; I want to dive in."
Watson recently signed his first major commercial contract with Fulton Hill Properties, which he will begin next month.
"We know Raheim came from a background with extreme circumstances that he was able to overcome," chief of operations Jon Ondrak said. "I spoke with Raheim several times, and I thought not only would he provide a service that we need, but that he would provide it at a cost-effective rate."
Watson hopes to transition toward commercial clients, but a majority of his business now is with residential buildings. He estimates Watson's W&E will generate $25,000 to $35,000 in sales by the end of 2015 — increasing his salary by more than $10,000.
Business ownership is a 180-degree turnaround from Watson's poor childhood. "I watched my parents work extremely hard my entire life to take care of me and my stepbrother, and they didn't get very far financially. … I had to figure out ways to entertain myself and find out ways to generate money."
He said he did not want his son to have to do the same, so he moved to Richmond four years ago. After a referral to UnBoundRVA and a year of startup preparation, Watson is focused on a better future.
"I'm a bit of a dreamer, and I have these goals or dreams that I see for myself in the future — how I generate income for me and my family. Window washing is just one of those vehicles that's gonna help get me there."
Raised by her grandmother, Ciara Allen wanted to start an elderly care business when she first arrived at UnBoundRVA.
"She taught me so much, so I took up everything I could to take care of my grandma. You clean, you cook, you do it all. So we came to elderly care first."
But business insurance for elderly care is time-consuming and costly, so Allen and Luck decided the initial plan would be housekeeping.
Allen, 31, now works almost full time for her company, Ciara's Family Affair, which began in February. She provides full housekeeping services for Richmond-area homes.
She said she has clients four days a week, including three every Thursday and Friday, but she has not packed her schedule air-tight yet so she can spend time with her four children.
Allen had to carefully juggle priorities for the past year. "I tried everything: job to job, talking to people, trying to get help from here, from there. I'm just trying to make a life for me and my children."
She was pregnant with her youngest child, who is now 6 months old, during part of her time with the UnBoundRVA program.
Allen is happy about her improved situation, but said this is only the beginning. "I'm where I should be, but I'll get further. … Further to me looks like my face on a commercial, with me talking in there, and at the end it says, 'Ciara's Family Affair, spreading love everywhere.' "
She said the company name uses the "family affair" words because she wants to expand outside of just housekeeping in the future. She hopes to own vans to transport disabled workers and hire single mothers who need work as soon as she raises enough capital.
Copyright Richmond Times-Dispatch. Used by Permission.