Blog | 2 min read
Real estate outlook for 2020
December 5, 2019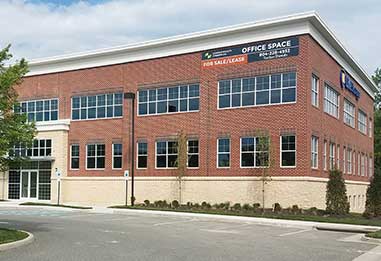 Over the past several years, Greater Richmond's real estate market has been trending upward in nearly every aspect from traditional residential to office and industrial. We asked a few real estate experts their thoughts on the 2020 outlook and they described the region as exuberant, optimistic, robust, strategic and surprising.
When prompted about future real estate trends in Greater Richmond, Tim Davey of Timmons Group stated the industrial sector is 'surprisingly strong' because of companies like Amazon 'validating the Richmond market.' Watch the trends video below:
The region has seen an uptick in spec industrial investments over the last two years that has paid off with companies such as Amazon and Brother International Corporation quickly moving on the properties. Other recent investments throughout the region include:
Cartograf selected the region for a new 275,000 square-foot micro-corrugated package printing facility.
ChemTreat broke ground on a new 25,000 square-foot applied technology lab.
Pharmaceutical Product Development (PPD), a leading global contract research organization, will invest $63.7 million to expand its bioanalytical lab.
The 34-acre Virginia Bio+Tech Park will begin construction on its new 100,000 square-foot building which will accommodate growing startups.
As CoStar noted in its recent Office Market Report, "Richmond's growth post-recession has been nothing short of remarkable." Clearly, businesses and individuals are taking notice of the wonderful attributes that the region has to offer. Low cost of living combined with high quality of life, solid economy, and low tax-rates, make Richmond an ideal place of residency for businesses and employees.